Parents Forum Logic Model
Tools of the Trade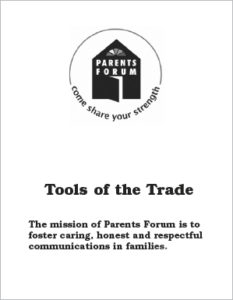 Tools of the Trade (Eng) is a handy wallet-sized reference. 
Book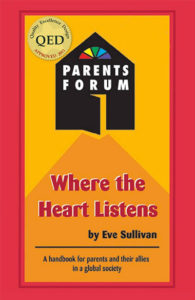 Where the Heart Listens describes Parents Forum, a program based on thoughtful examination of eight original questions about family life issues. Where the Heart Listens serves as a "workshop in your pocket" and can help parents, children and all family members improve their communications skills.
Parents Forum Agenda
These eight questions form the core of our curriculum. They can guide individual self-reflection and journaling as well as group discussions in a variety of settings for various age groups.
Save