Djamel Bekkai
Director
Djamel has spent the bulk of his career teaching Arabic and French language, culture and literature and developing instructional materials at Boston University, Tulane University and Dillard University. He has also worked as a journalist and a translator.
While he loves the classroom, he finds great inspiration and satisfaction in developing programs to take students into the community. He sees this work as building cultural understanding in ways that prepare students to be effective in their professional lives and contribute to society.
He joined the board of Parents Forum in 2017 because he believes that expressing emotions honestly is essential to creating the strong relationships everyone wants to have with those they love. He sees strong families as the foundation of a healthy society and effective parenting as its cornerstone.
Eve Sullivan
Founder
Eve, the mother of three grown sons and four grandchildren, lives in Cambridge, Mass., and retired from MIT in 2012 after many years as a senior editorial assistant. Trained as a language teacher, she founded Parents Forum in 1991 as a way to 'pay forward' the help she received in raising her own children.
She is active on behalf of Parents Forum with the National Parents Union, the Cambridge Chamber of Commerce, the UN Committee on the Family in New York, the U.S. National Parenting Education Network / NPEN, the Doha International Family Institute / DIFI in Qatar and the Société Algerienne pour la Recherche en Psychologie / SARP in Algeria. For many years she served on the board of the International Federation for Parent Education based in Paris.
Eve Sullivan is the author of the program handbook Where the Heart Listens. It is her vision of a community of parents and others who care about children and families that created Parents Forum.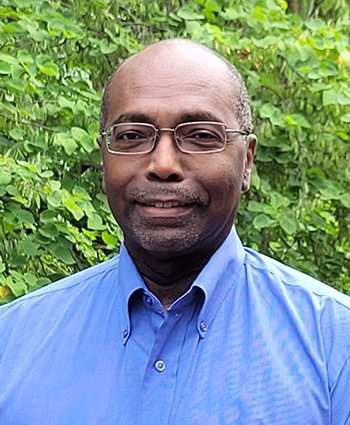 Kevin Brathwaite
Board Member
Kevin Brathwaite has spent over 25 years designing and delivering process improvement solutions for clients in the public sector. He has applied his background in industrial engineering to lead projects that focus on the efficient and effective use of resources.
In joining the Parents Forum board, he hopes to apply his consulting background and project management experience to support the organization as it continues to translate its strategy into actionable plans. A father himself, he appreciates the challenges that parents face and recognizes the positive impact that peer and community support have on the lives of both parents and children. A resident of Virginia, he has held various positions in working parents groups at his workplace.
He believes effective parenting is an integral part of a child's educational journey and is vital to young people achieving their full potential in life and work.
Andi Edson
Board Member
Andi Edson, director of Lesley University's New Teacher Community, teaches courses on Family Engagement in Lesley's Early Childhood Department. Andi has been a teacher trainer at the Fujian Institute for Teaching (Fuzhou, China) and for three recent summers was the Head Teacher Director there. Her work there involved training Chinese English teachers in best strategies and practices for teaching and learning.
Andi retired after a 40-year career in the Newton, MA Public Schools where she taught kindergarten, first and second grade and ended her career as a Literacy Interventionist.
With a doctorate from Harvard Graduate School of Education and a Certificate in Advanced Studies in Reading from the Massachusetts General Hospital Institute for Health Professions, Andi has been involved in curriculum development and teacher training in both medical and educational settings. She was named a Fulbright-Hayes Scholar and traveled to India to represent the US Department of Education.
As a life-long educator focusing on authentic collaboration in young students and adult learners, Andi is pleased to support Parents Forum in its efforts to promote social-emotional learning among parents and others in parenting roles.
Nirmal Srinivas
Board Member
Nirmal is a real estate development professional with over ten years of experience in the private and not-for-profit sectors, currently completing a mid-career MBA at MIT Sloan School of Management. Before attending Sloan, Nirmal worked for Lendlease, an international property and infrastructure group, managing multiple real estate development projects in Sydney, Australia. Nirmal's qualifications beyond property development include urban planning, sustainable design and architecture. In joining the Parents Forum board, he hopes to use his personal experience and professional perspectives to help the organization achieve its potential.
Athena Wang
Board Member
Athena Wang joined the Parents Forum board in summer 2016. Believing that she has 'the best parents in the world' and appreciating their consistent encouragement and support, she wants children everywhere to have the same. Her professional background includes ten years work experience in manufacturing and program management in China and Czech Republic. She wants to use the skills she acquired in her marketing masters program at Hult International Business School, along with her language skills, energy and passion to engage resources and develop social-emotional learning programs to reach parents and benefit children around the world.
Akmaljon 'Jon' Akhmedjonov
Volunteer
Akmaljon 'Jon' Akhmedjonov recently earned his Bachelor's degree from the American University of Central Asia and plans to do his Masters' degree at the Central European University in Vienna. For the past five years, Jon has been volunteering in numerous organizations including Bard College Center for Civic Engagement, Search for Common Ground, and other educational projects in the US, Central Asia, and Germany. He joins Parents Forum with an ambition to build strong communication with workshop participants and parenting education advocates.
Kealeboga 'Kea' Lenyibi
Volunteer
Kealeboga Lenyibi is an MBA candidate at Hult International Business School in Boston (US). After completing her undergraduate degree in Chemical Engineering at the North West University (SA), she worked in the mining and metals industry. While working in this position as a production engineer, she started volunteering at an orphanage. Ever since then volunteering has been her fuel for life. She joins Parents Forum, believing in their mission, with the hope of helping them achieve it globally.
Patricia Lowther
Volunteer
Patricia Lowther, born and raised in South Carolina, now lives in Virginia. She is married and has two adult daughters. Retired from teaching English as a Second Language, she started her career with the Peace Corps over 50 years ago in Turkey and later lived and taught in Zambia.
Patricia is committed to facilitating dialogue across personal, racial, ethnic, religious or other differences. She has volunteered with organizations working in Africa (Zambia Orphans of AIDS) and Turkey (HasNa). As a hobby, Patricia is deeply involved in tracing family genealogy.
Patricia is especially drawn to Parents Forum because its "Tools of the Trade" help individuals learn to express feelings, even 'bad' feelings, in a positive way. These practices can be carried into larger homogeneous or cross-cultural groups and communities. She especially appreciates the 'I feel- about- because-' formula that Parents Forum teaches, as it provokes thoughtful reflection when feelings run high.
Inas Alawam
Inas Alawam was born in Syria and spent ten years in Saudi Arabia among expatriates from many Arab countries. She works in the banking and finance industry and has been a Parents Forum board member since 2018.
Her experience in Saudi Arabia, along with having a Lebanese grandmother, helped her understand other Arab countries and respect all Arab cultures. Inas came to the US in 2006 to further her education; she received an undergraduate degree in Marketing and Decision Science from Salem State University and a master's degree in International Economics and Finance from Brandeis University. Her charity work has included helping Iraqi refugees get medical care and adapt to American culture. She has studied, worked and volunteered, doing so while a single mother raising her daughter, with the encouragement and support of her own mother.
With a focus on building awareness and educating women to realize their potential, Inas entered the Miss Arab USA competition and was awarded the 2018 title. During her reign she served as an ambassador of humanity and goodwill.
Rod Laurenz
Rod Laurenz, an independent wealth advisor, has worked as an internal auditor and in a financial executive development program at a Fortune 50 company. He teaches investments at the Cambridge Center for Adult Education and has been a guest on "Boston Seniors Count" on ZUMIX Radio/WJIB 740 AM.
Rod grew up working on his family's 2000-acre farm where he learned the value of hard work, patience and persistence through times of uncertainty. He graduated cum laude in Biosystems Engineering and earned an MBA in Finance from Michigan State University.
He now combines his life experience, analytical background and love of people to help clients build, manage and protect their financial security.
His board service includes: founding board member of Dreams for Youth Foundation; board chair, Somerville Chamber of Commerce; president of Somerville Rotary Club; and VP and trustee of a non-profit assisted living facility. As an advisor to Parents Forum, he wants to help the organization create a strong financial foundation for a sustainable future.
Luke Sullivan
Luke is IT systems architect at Harvard University, focusing on automation and security. Luke provides guidance to Parents Forum on technology needs.
Jamesa Wagwau
Board Member
Mr. Andericus 'Jamesa' Wagwau, lead consultant with Career and Leadership Development Institute, Kenya (CLDI), has extensive experience in capacity-building, leadership, program development, research and career mentoring. The father of four, Wagwau joins the board of Parents Forum to help advance its mission of improving support for parents.
Prior to joining CLDI, Wagwau worked with the media group Uganda New Vision on behavior-change programs tackling education and capacity-building challenges in academic institutions. For Uganda New Vision he wrote a parenting column and spearheaded the strengthening of collaborations among the media and ministry of education, corporate organizations and civil society.
Between his Uganda New Vision and CLDI positions, he spent years in the United States working with various organizations on research, resource mobilization, grant management and program monitoring and evaluation.
Wagwau holds an MA in Public Administration from University of Memphis' School of Urban Affairs and Public Policy, an MA in Educational Psychology from West Virginia University and a BA in Counseling from Kyambogo University, Uganda. 
Aisha Yousafzai
Dr. Aisha K. Yousafzai, Associate Professor of Global Health, Harvard T.H. Chan School of Public Health and Visiting Faculty, Aga Khan University, has 20 years of field research experience in low- and middle-income countries. She has lived and worked in South Asia and East Africa, led program evaluations in Central and Eastern Europe and spent ten years working at the Aga Khan University in Karachi.
Her work focuses on:
new interventions and approaches to promote early child development, particularly those that strengthen child- and caregiving-related outcomes through existing health, nutrition, and education systems,
implementation structures and processes for early childhood interventions to achieve sustainable impact at-scale,
capacity development in local communities, services and systems for effective delivery of programs that foster early child development.
Her work also addresses inclusion of children with disabilities in public health services, an area likely to grow with increasing global concern that all children thrive. Dr. Yousafzai serves on a number of global advisory groups including the Technical Advisory Group of the Early Childhood Development Action Network and now Parents Forum.